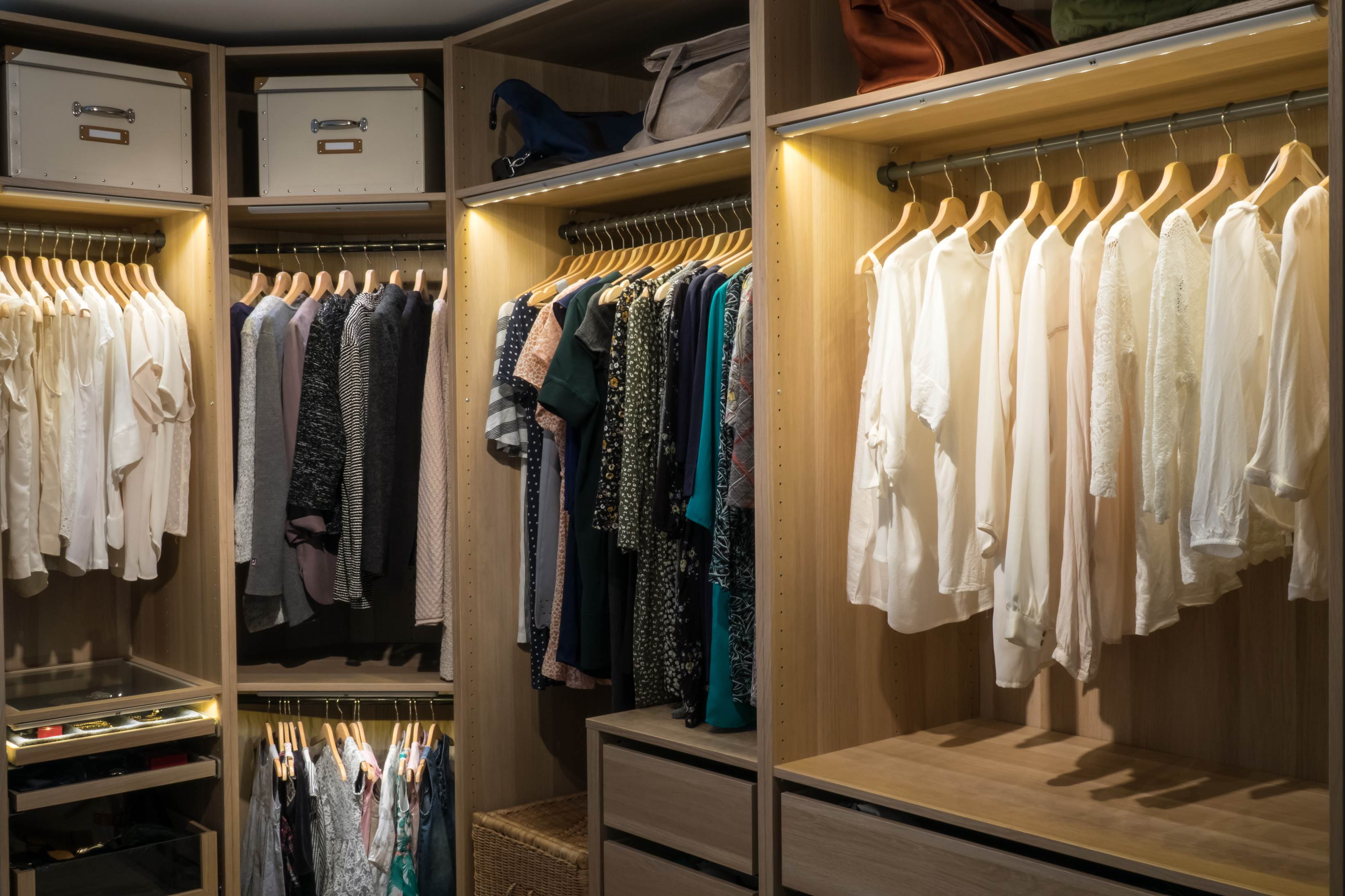 The majority of people believe that they are overwhelmed at least sometimes by the sheer volume of clutter they have in their home. In fact, a whopping one-third say they don't even know how to reduce it or where to start with organization. One of the main areas of the house that quickly falls prey to chaos is the bedroom closet. Everyone could use a little help putting their closet space into excellent working order.
Are you looking for a few ways to better organize your closet? You can get a grip on the chaos that is threatening to overtake your closets with a few of these organizational tips!
Add a second bar
If you want to add more storage to your closet, the best option is to add a second bar. A lower bar allows you to hang double the number of tops with the same amount of space. As an added bonus, this also means that you will have less wasted space in the bottom of the closet.
Use the closet door for shoes and accessories
The closet door is often an untapped source of extra storage for your miscellaneous items. It can hold shoe racks to free up more space in the general part of your closet. However, it can also hold jewelry with a few hooks screwed into the door. Scarves are easily tied around a towel bar to make organization super simple.
Decide what you actually wear and use
Do you want to know the real secret to having a more organized closet? You have to get rid of the items that you don't actually wear and use. Sort through everything in the closet to determine which items you have worn or used in the last six months. Others can go into a donate or sell pile for a future yard sale. As an added bonus, you can use the yard sale proceeds to pay for your new organizational gear!
Use coordinated hangers
Coordinated hangers can help ensure that all of your clothing ends up in the right place. Not only that, but it gives your entire closet a sense of uniformity that makes it feel more organized. Look for nice, slim profile hangers that you can use for all of your clothes.
Use shelf dividers
The top shelf of the closet can quickly become overrun by the various piles that get stacked there. Shelf dividers easily separate the spaces and keep items in their unique location. Now, you can easily add towels, shirts, pants, and more in this often-unused section. This allows you to utilize the space without sacrificing the organizational look and feel of your entire closet.
When you're ready to experience a clean and organized house, you need to hire the best house cleaning company to help. Maid Complete makes it easier than ever before to hire a professional maid service. Be sure to book online today to take advantage of our flat-rate pricing and satisfaction guarantee!