Residential and commercial window cleaning can be quite a task. Besides, cleaning windows is a drag, and certainly not an easy job, particularly to do it right. Windows need to be cleaned regularly for many reasons. Wouldn't it be nice to always look through clean windows?
Having great window cleaning services can ensure you to have thoroughly cleaned windows. Look for the best window cleaning company in Denver to experience the magnificent work they can do. Washing windows offer a lot of benefits. You will want to know these benefits to know the importance of having a window cleaning service. Here are a few benefits of having your windows cleaned by professionals.
You Save More with Regular Window Cleaning Services
Windows can accumulate a lot of dirt and debris, streaks and stains. Over time, all the collected dirt can damage your windows. If left alone, your windows could be dirty enough to where the damage is irreversible.
You save more with regular window cleaning services. Professional window cleaners are experienced and can ensure quality service. The exterior and interior of the windows will sparkle. The cost of the service is very affordable.
You Can Have More Time for Yourself
Your house probably has a lot of windows. Worse, a big house can mean more windows which are impossible to reach in order to clean properly. Moreover, windows have two sides which means you have to clean windows both from the outside and inside of your house.
Cleaning windows by yourself is not only time-consuming but requires effort that includes ladders and partially pulling your windows apart, which is a task in itself sometimes. It can be dangerous and you could even damage or break your windows. You can save more time if you hire window cleaning services. You can have more time for yourself and you also won't have to get tired doing everything on your own.
Hire the Best Window Cleaning Service Company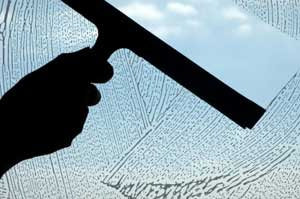 If you want the windows of your house to be properly cleaned, hire the best window cleaning service company. They have years of experience and are very reliable and competent in their work. You can find the best window cleaning company by searching on the internet and reading through reviews.
Check out those who have competitive prices. Compile a list of the highest rated companies and choose the best for you. Your community can also help you with finding the right window cleaning company. Ask your neighbors and friends. Hire the best window cleaning service company and don't bother yourself with the trouble of ever having to clean your windows yourself.
Window cleaning can be a very tedious task. Window cleaning services can help you out with that. Especially if your house has a lot of them. You don't have to do the work yourself. You can hire window cleaners to do the job. You can save time and not have to worry about doing the window cleaning yourself.
Have the best company look after the windows and have more time for yourself and your family. Hire a window cleaning service today and enjoy having elegant, clean and clear windows.