From as early as the 13th Century BC, windows were incorporated into architectural structures to provide lighting during the day, natural air flow and accentuate the architectural design. In modern days, windows are incorporated to provide excellent views and an aesthetic feel to the home. Windows are the eyes to your home and thus an efficient outside window cleaner is necessary to keep them sparkling clean.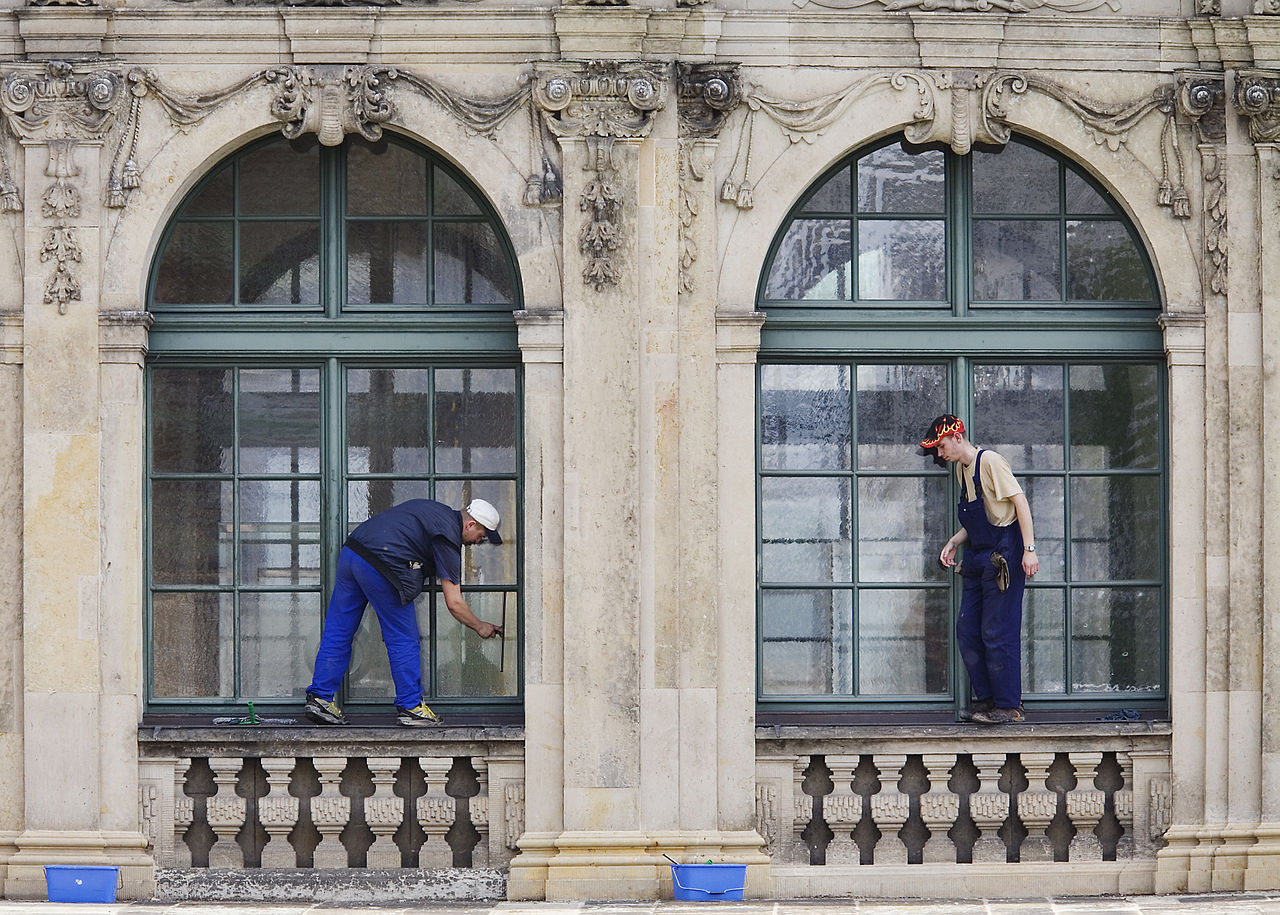 Keeping Windows Clean
Dirty windows are a major peeve especially because they reduce the amount of natural light that seeps into a room. A window covered in hand prints, dust, snow or water stains makes a house look dirty and neglected. It is always easy to wipe down windows with some commercial cleaning agent and newspaper but this may not be an ideal outside window cleaner since most of the offending marks may be quite difficult to reach. Do not let dirty windows get you down, read on and find out how your pantry can provide the perfect outside window cleaner for you.
Do It Yourself (DIY) Ideas
The conventional wad of paper is not the best solution for keeping windows looking clean. This is because the repeated up and down or circular motion only moves the dirt around and does not eliminate it. Additionally, this creates a static charge that keeps the dirt coming back even as you are cleaning. Here is an easy outside window cleaner routine that will save you time, money and energy.
Recommended Tools and Equipment
Long strip applicator with cloth head

Rubber blade squeegee

Lint free cloth, linen napkin or cloth diapers

Fine 000 steel wool

Bucket
Cleaning Solution
Water

White vinegar

Fresh lemon juice

Dish washing liquid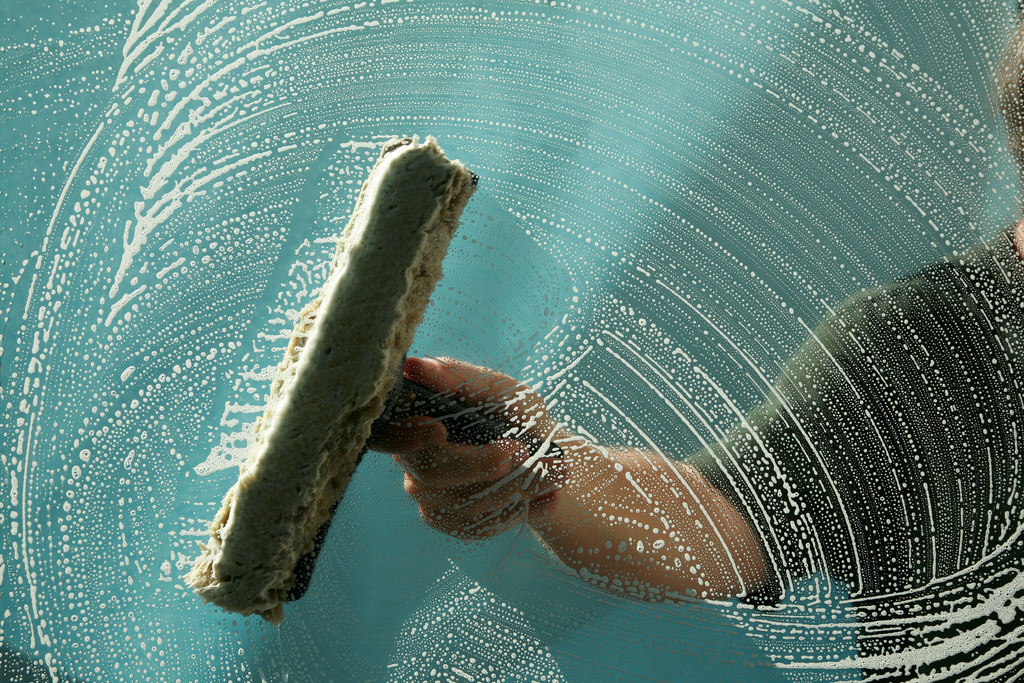 Directions
In a clean bucket mix 1 gallon water, 1 cup vinegar, quarter cup lemon juice and 5 drops dish washing liquid.

Using a clean cloth head strip applicator, apply the solution onto the windows and rub gently in circular, upward, downward and sideway directions to knock off loose dirt. Repeat this for areas with tough stains.

For hard water spots or mineral deposit stains use the 000 steel wool to gently rub the areas in a circular motion. Ensure not to be too aggressive so as not to scratch the glass.

Starting from the top, gently pull down the squeegee across and along the window to get rid of the soapy water. Make sure the squeegee is as close as possible to the window edge or perimeter. Wipe off the squeegee blade after every stroke on a lint free cloth to get rid of dirt and water.

Dry off any residual water or soap or streak marks with a clean dry cloth. Using your finger, drag the lint free cloth along the edges of the window to clean off water and soap that the squeegee could not reach.

Repeat where necessary
This quick and easy window cleaning solution is ideal for a bi-annual spring cleaning session. Make sure to use tools with long handles or a stable ladder for windows that may be too high up. Or have this work done by a professional cleaning service company.