Many people think that cleaning a shower can be an arduous task, especially if the shower isn't cleaned for a while. You would have a hard time brushing away those lumps of water crystals. I just hope that you're not thinking of throwing that thing away.
If you want to save your money, don't throw it away. There is a simple solution to your problem. Our team have tried every method on how to clean a shower. We did this because we want to show you the easy way.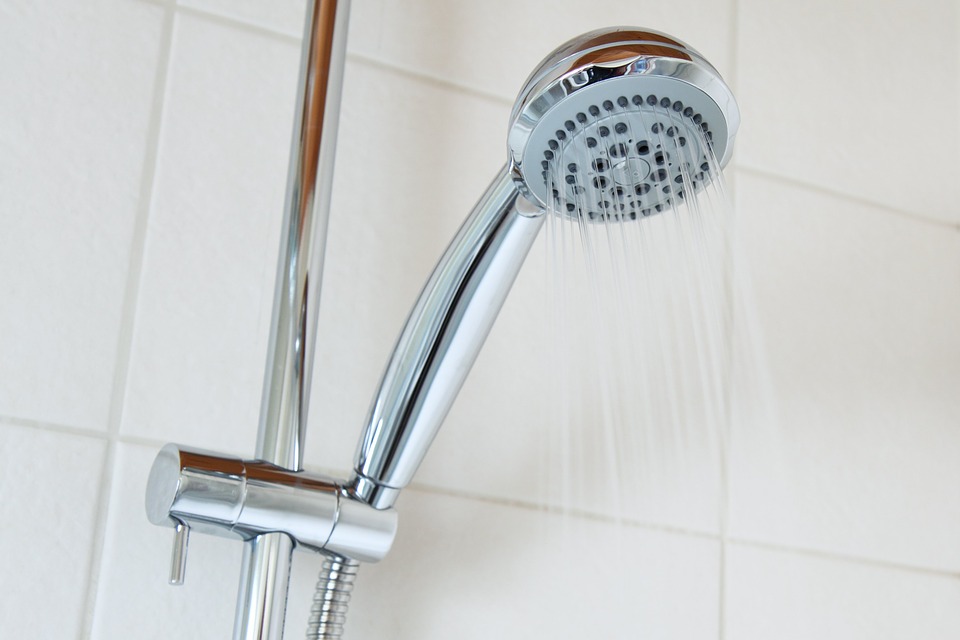 What you'll need in cleaning a shower.
1. You'll need double-sided sponge
2. Baking soda
3. A tub and tile cleaner
4. Vinegar
5. Cloth, preferably microfiber
I want you to take a note for this, especially the tile cleaner and the tub. There are brands that are not effective bathroom cleaners. But, you can use your usual tub and tile cleaner if you think it cleans thoroughly enough. My personal choice is the Ecosense Tub and Tile cleaner, because it's safe to the environment, and there's no ammonia or chlorine which is very harsh to your nose.
Let's get started
First thing to do: Put away all your bathroom paraphernalia and put it somewhere safe. Basically remove everything inside the shower if you're cleaning. And, tell your children to keep away from the bathroom so that they won't disturb you.
Second thing to do: Now that you've removed everything, you can spray to the walls your chosen tub and tile cleaner. Wait for about 5 to 8 minutes. I would suggest letting the liquid cleaner sit in the tile for a while. The process would make your cleaning activity much easier. If you have a glass shower, clean the glass wall with vinegar. The acid of the vinegar will remove the hardened residue of water.
Third thing to do: Scrub the walls. Use the double-sided sponge and start scrubbing the tiles starting from the far most part of the wall. I do a left to right brushing motion, because this will save me my time. After cleaning the first wall, go to the next side of the wall, repeat the motion until you are finished brushing the whole wall.
For the glass wall, add a baking soda to your sponge and let it soak in there until it's a bit soapy. Brush the glass wall. The vinegar that you sprinkled a while ago is already softening the residues; this means you'll have an easy scrubbing to the wall.
Fourth thing to do: Brush your tub. The process of cleaning your tub is the same as the process of cleaning your wall. Spray the tub and tile cleaner and scrub it with the sponge.
Fifth thing to do: Rinse your walls and tub. Use your shower to spray the water to the walls. Keep rinsing until it no longer slides. Get your microfiber cloth or you can use a squeegee if you have one. Wipe the wall to dry. Do the same to your tub.
You don't need expensive cleaners for your shower
Inexpensive shower cleaners can be found inside your kitchen. You don't those expensive electric cleaners and liquid chemicals, just look around you and you'll be amazed the dual purpose of kitchen supplies.
You can still call for a home cleaning services
If you're too busy to do all the shower cleaning, you can always pick that phone and call us. Moreover, if you're in doubt on how to clean a shower you may search for house cleaning services, ask us. And, we'll be happy to serve you.