Do you clean your coffee maker as often as you should or you leave it for a long time? Most people do not consider that a coffee maker can harbor bacteria which will affect their health.
After all, there are bacteria that survive the heat from a coffee maker.
Due to the many parts, some of which are movable, a coffee maker can harbor molds and bacteria. The reservoir of this appliance might especially be home to more bacteria than some sections of your bathroom.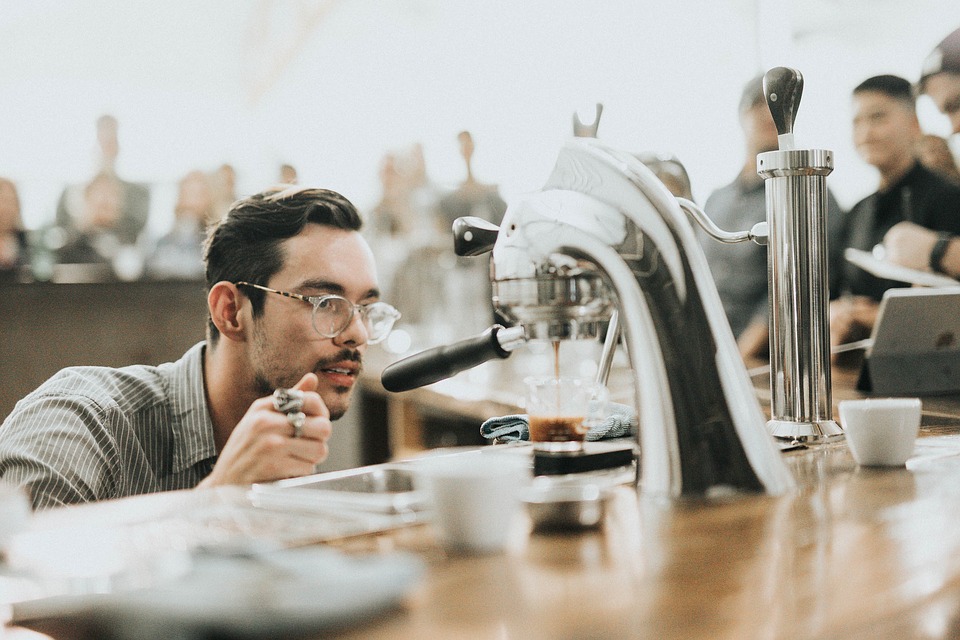 Keep Removable Parts Clean
You can ensure that your coffee maker is safe and sparkling clean by cleaning it often. The process is easy.
The removable parts are easy to clean, and you can do it every day after using your coffee maker. This lets you remove the coffee, oil, and grinds that stick on these parts after you have made coffee.
These parts are easy to wash at the sink with warm soapy water. Most of the parts are also dishwasher safe which makes the task even easier for you.
While washing these parts, remember to wipe the outside of the coffee maker and its warming plate where spills are common.
After cleaning, leave the lid to the reservoir open to ensure that the unit dries completely. This is important seeing that germs thrive in moisture.
Decalcify Each Month
Coffee makers are susceptible to hard water buildup with time. After a while, you may realize that your coffee will take longer than normal to drip and this is when you need to decalcify your machine. By cleaning and decalcifying your machine, you enhance its efficiency.
Vinegar does a great job of decalcifying the machine. You need to fill the reservoir of your coffee maker with vinegar and water in equal amounts.
Place a paper filter in the empty basket of your machine and leave it for up to 30 minutes. After 30 minutes, turn on the machine and finish brewing then empty the contents of the machine.
Ensure that you rinse the machine thoroughly after cleaning to ensure that you remove all the vinegar and dirt. Put a new paper filter and brew a pot of clean water to ensure that the machine is completely clean.
Clean Your Carafe
The carafe should be washed after every use to keep it sparkling clean. If the carafe starts looking dingy over time, you should fill it with warm, sudsy water and rice then swirl it to loosen the gunk.
You can then use a sponge to completely remove debris and rinse the carafe as needed.
If you notice that your cup of coffee is not as good as it used to be even after thoroughly cleaning the coffee maker, you are probably not using it as you should.
Start Cleaning Now
If you are wondering how to clean a coffee maker, the process is simple and straightforward. Therefore, you have no excuse for having a dirty coffee maker.
There are no special detergents needed besides vinegar and not special tools needed. You should start now before the coffee maker gets grime and becomes challenging to clean.
You should learn how to use a coffee maker properly to avoid damages and enhance coffee quality. And of course, you can always ask your house cleaning company to do it for you.