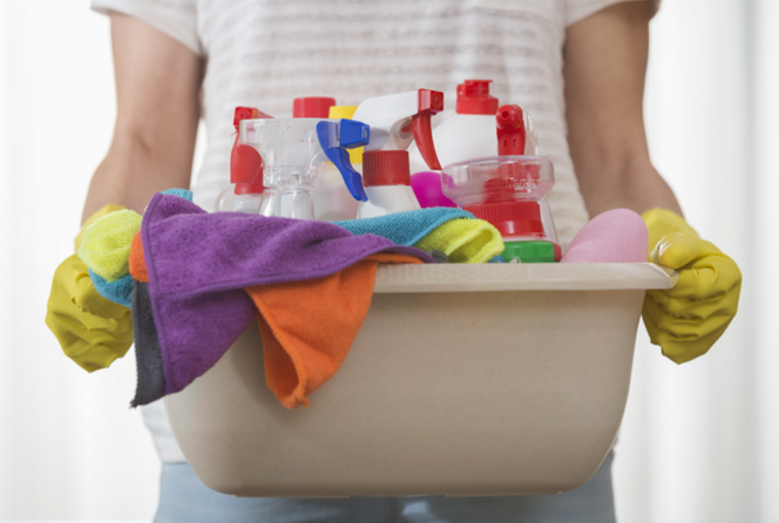 Do you have a hard time keeping up with the chores around your house? Some people have plenty of time to clean, but they become quickly overwhelmed by where to start. They feel stressed out by the fact that their house may not live up to the standards set by friends and family members. This mindset might be more prevalent than you think. Eighty-four percent of homeowners believe their house isn't clean enough, according to a recent survey.
Utilizing a short checklist that breaks down your chores into rooms can give you a quick and easy way to get the house clean quickly. You can opt to do one room each day of the week or go straight down the list on your day off. Simply allow this housekeeping checklist to give you a great starting point for your own cleaning.
A Few Helpful Hints
Before you get started, there are a couple things you should do that apply to the entire house. The first is to pick up any clutter that may have accumulated over the course of the week. Put children's toys back in their spot, place books on the bookshelf, and whatever else you see laying around. This can help you to get a handle on what you need to clean before you ever put on your rubber gloves.
The second thing you need to do is to round up all of your trash in one convenient location. Don't forget about the trashcans in your bathroom, kitchen, and bedroom. This makes it easier for you to discard all of your unwanted items quickly as you begin to clean. You can even take it outside if you want to.
Bathroom:
Scrub bathroom surfaces including the sink, countertop, toilet, and the ledges of the shower.

Scrub the inside of the bathtub or shower.

Clean the mirrors and faucets.

Sweep and mop the bathroom floor.
Kitchen:
Wash any dirty dishes that are piled up in the sink.

Throw away expired food from the refrigerator.

Wipe any spills inside the refrigerator.

Clean the inside of the microwave with steam to loosen built-up food or an all-purpose cleaner.

Clean the coffeepot.

Wipe down the countertops and dining room table.

Sanitize the sink.

Sweep and mop the kitchen floors.
Living Room:
Sanitize the coffee table and other surfaces.
Dust the blinds and light fixtures.
Vacuum the carpets or sweep and mop other flooring types.
Bedrooms:
Wash all of your bed linens and vacuum the surface of the mattress using the attachment tool.
Dust the furniture in the bedroom, sanitizing nightstands if necessary.
Finish your dirty loads of laundry or fold clean laundry.
Vacuum the carpets or sweep and mop other flooring types.
Maybe you wish you had more time to clean but you know that you can't keep up with this checklist. Why not try hiring a trained maid service? Maid Complete offers flat-rate pricing with online booking, green house cleaning, and a satisfaction guarantee. Be sure to book your services online today!