Cleaning up is a hassle. No matter how many people in your house, there always seems to be a mess to clean up somewhere. From dirty dishes, messy floors, to overall dust and grime, there are a multitude of reasons why your house can get messy.
The average adult spends between 1-3 hours EVERY DAY on household chores alone. That can include everything from cleaning, dishes, laundry… Time spent that you'll never get back just due to messiness. And even if you are an extremely neat person, that still doesn't account for mess such as dust and naturally occurring grime and dirt on the floor.
Your floor is one of the most important things to keep clean. Being able to walk freely in your home is a good thing to be able to do, and having limitations can feel stifling, tacky, and downright dangerous if you aren't always aware of where you're walking.
If you are mobility challenged, it can be especially hard to move around if your house is cluttered or your floors are dirty. Dirty floors can not only be gross to step on, but dangerous to those who might easily slip or have a falling hazard.
Cleaning your own floor, however, can be a time consuming process. If you have a lot of floor space in your home, keeping the entire area tidy can be difficult.
From hardwood floor cleaning to carpet cleaning, the effort it takes to put in to cleaning up all your home floors can be taxing and hard to do. If you have back problems or other problems due to disability, accident, or age, you might also find cleaning your floors impossible, which can lead to grimy floors and an increased risk of falling.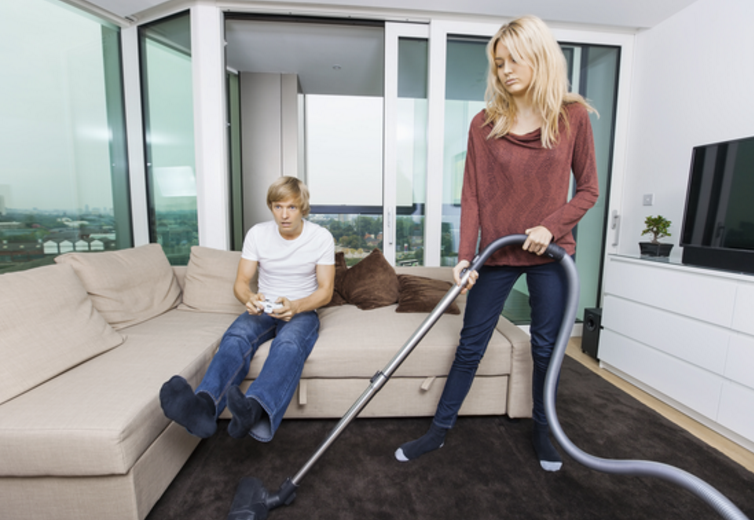 We At Maid Complete Are The Floor Cleaning Service You Need
We at Maid Complete are premier maid services that can take time to specially clean your floors. Whether you find yourself unable to do it yourself or just simply want more time in your day to do other things, we have you covered.
We can come in and deep clean the floor surface of your home, from mopping to carpet cleaning, and make sure your floor is left spotless and not as dangerous as a dirty floor can be. We will come in and work on YOUR schedule, making sure to come in, either once or routinely, to make sure that your floors are as clean as can be, as many times as you need it to be.

Hiring the Best Housekeeping Services
So no matter if you just need your floors cleaned, or if you need some help cleaning the rest of your house, Maid Complete is here and willing to clean up your home once or routinely in a professional, quick, and efficient way.
We will bring our own supplies, so no need to worry about purchasing expensive cleaning equipment, we will have that covered for you. So if you are in the need of a helping hand with your house cleaning, call or click today for more information.