Taking care of your home is a necessary task that can take you way too much time. You could spend hours inefficiently scrubbing your screen door or trying to get your microwave clean. What you really need are a few expert tips and tricks that can help you clean your house in no time at all. We're here to give you the tools and the secrets you need to get your own house cleaner without a whole lot of extra effort.
Are you ready to learn a few of our secrets? Take a look at these top cleaning tips to keep your home in shape year-round!

Clean Your Screen Door
Do you struggle to get all of the dirt and pollen out of the screen door? Now, you don't have to mess with buckets of soapy water and a wet floor. A lint roller can give you the grip you need to pull those pesky items through the mesh with ease.
Eliminate Microwave Buildup
Stop scrubbing away those food particles in your microwave. All you need to do is put a bowl with half vinegar and half water in the microwave for two to three minutes. Toss in a few lemon slices if you have them handy. The steam will loosen all of those food particles right up so you can just wipe them away.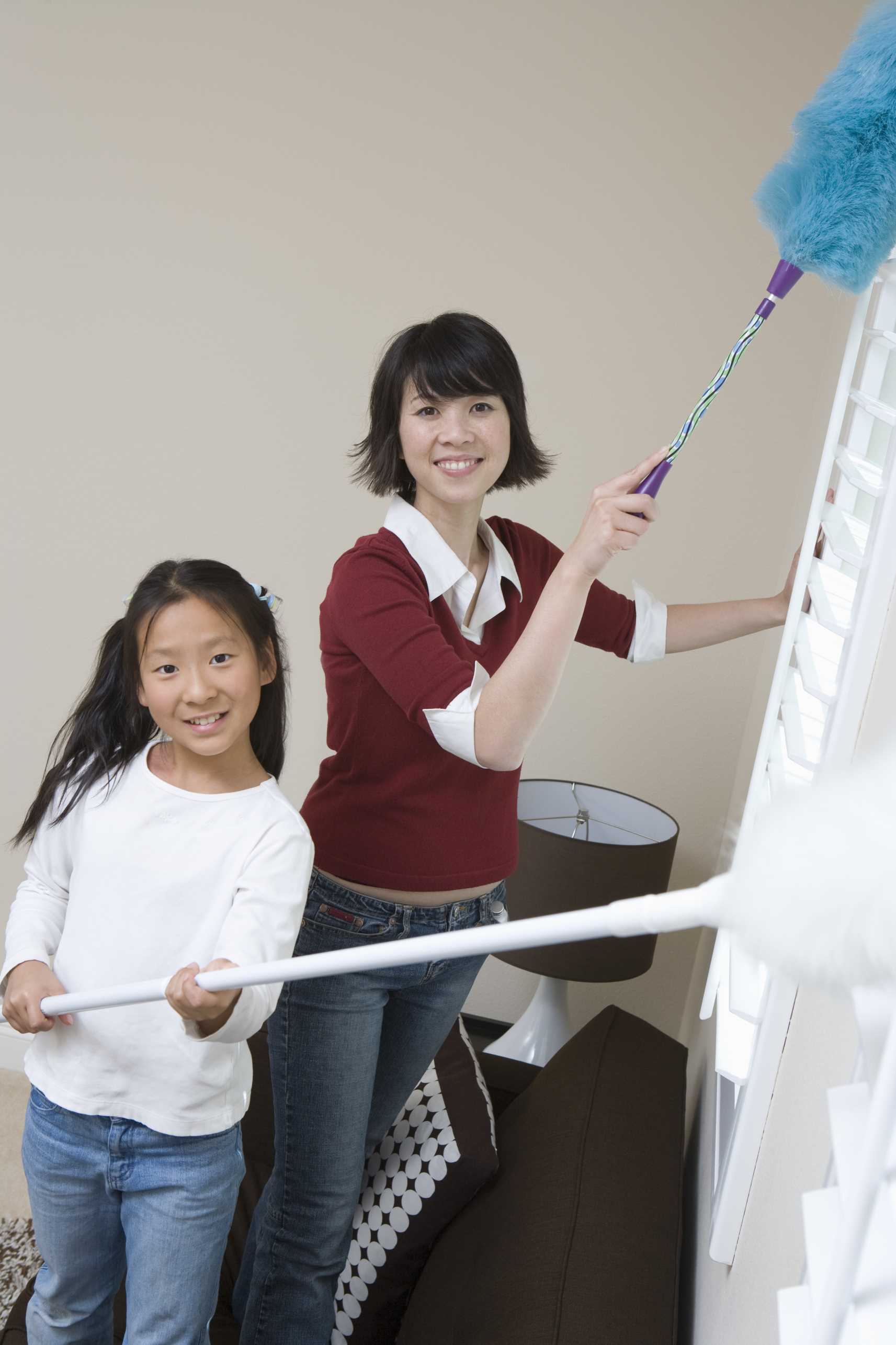 Mop Your Walls
When is the last time you got the walls clean? Stop searching for the step ladder and start using this handy hack. Using a dust mop and a microfiber pad, spritz the pad with a little bit of your favorite cleaner. Use the mop handle to reach it up to the ceiling and clean those hard-to-reach places.
Freshen Up the Garbage Disposal
If your garbage disposal has its own odor to it, you need to consider what can freshen it up. Taking care of the smell quickly doesn't have to require fancy cleaners or ingredients. Take a lemon and slice it into four pieces. Run one piece through the garbage disposal at a time, allowing the fresh lemon scent to permeate your home.
Clean Around the Baseboards
Baseboards hardly ever get any attention, but now they can be taken care of easily. Use a set of Q-tips to run along the nooks and crannies. This can help you to remove all of the dust and dirt that has piled up over the months since you last touched them.
Scrub Away Handprints
Have your kids left little handprints and grimy marks all over your walls? You can use a magic cleaning sponge to help erase all of these gray streaks. As an added bonus, it even helps to remove crayon and marker from the drywall. This versatile tool can clean almost any area of your house, so you should definitely invest in a large supply of them!
At Maid Complete, we offer spotless house cleaning however you need it most. Book online today and receive a discount when you sign up for regular cleaning!