Cleaning out the pantry is a task that often gets forgotten in the routine of things. It can quickly become cluttered and chaotic if no one is paying attention. Once your pantry gets out of control, how do you bring things back into order? It takes a little bit of time and elbow grease to whip things into shape, but it is more than possible to do so. When your pantry starts to get away from you, here are a few expert tips to help your cleaning routine.
Don't be afraid to toss food
You might as well bring the trash can right into the pantry with you. Most people have cans stacked up pretty high, but some of them are bound to be expired. Almost one-third of all the food produced gets either lost or wasted. Some of that happens right in our very own pantries. Things get way too crowded for us to see and organize what's inside. It's time to pull everything out and examine the expiration dates on each can, box, and pouch. You can make a separate pile for food that you don't want but could still be donated.
Clean the shelves
You need to wipe down any remaining residue from your shelves before you can put things back. Wipe them down with your favorite cleaner or some warm, soapy water. Vacuum the floors or scrub them clean while everything is empty. You never know what may have spilled and leaked onto the floor. Dry the shelves or allow them to air dry while you take a break for a little while. Install new shelf liners if you desire.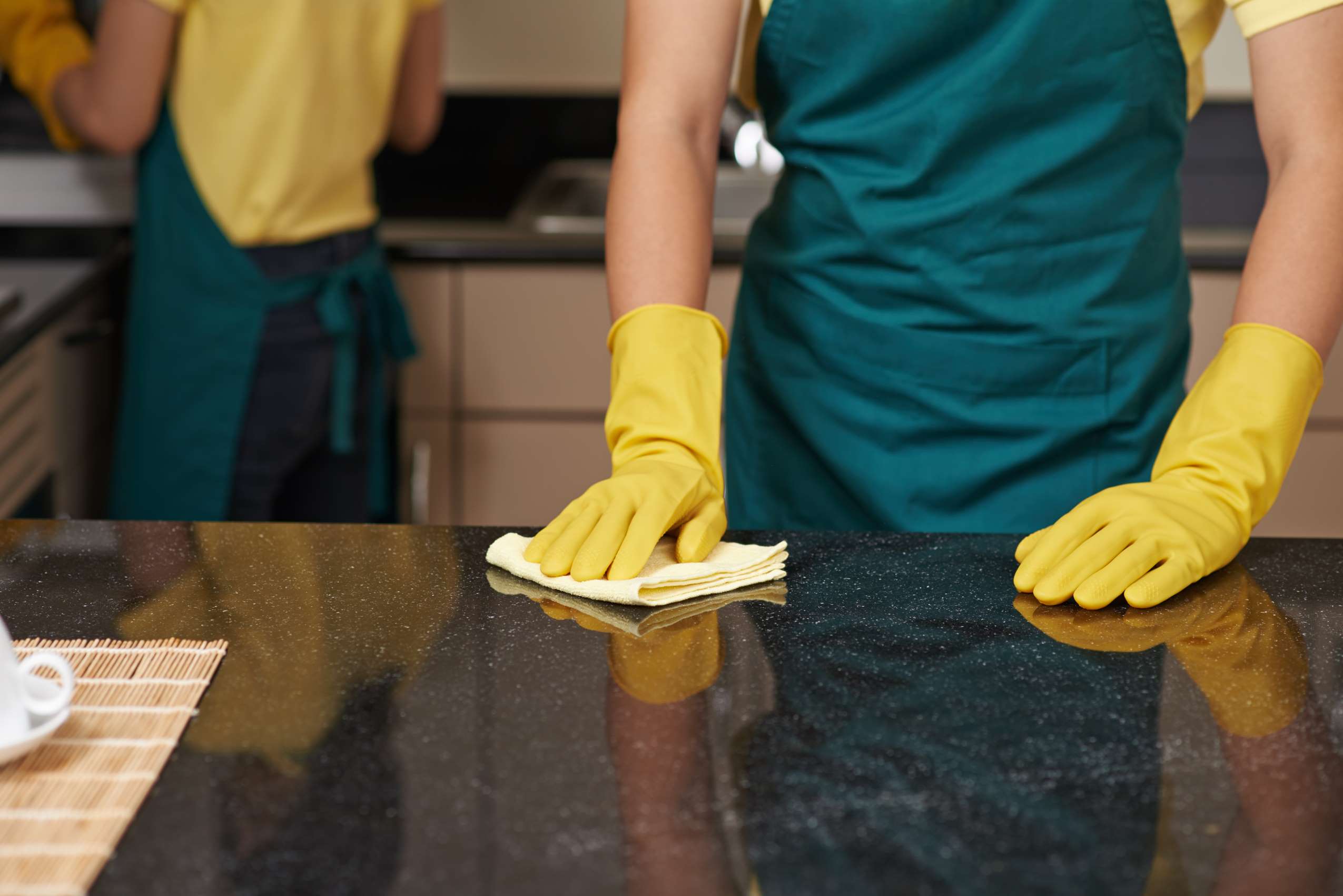 Reorganize according to date
When you're ready to put the food back in the pantry, organize it according to date. Put the cans and boxes that will expire first toward the front. Those with longer expiration dates should be closer to the back. A simple system like this one can minimize the amount of food you have to throw away whenever this process takes place again in the future. You will also have to remember to add new items to the pantry using this same system.
Find some organization
You can keep things a little neater in your pantry by finding some organization. Head to the dollar store to look for small bins that can hold snacks, sauces, or even cans. This can help you to group everything together. You have a better chance of not losing these smaller items and of keeping everything in line. If you have small children, this is definitely a must-do item because it can put their snacks easily within their own reach.
At Maid Complete, we can help you with our own efficient cleaning services. For your convenience, you can book only the services you really need. Better yet, we offer discounts if you decide to allow us to help you on a regular basis. Book online today to determine how Maid Complete can help you keep control over your home today!