Bathroom sinks are one of the most used bathroom fittings. We use them while brushing, washing hands, shaving, washing off makeup and countless other times. Hence, it is quite natural that it has one of the highest tendency to get dirty and grimy if not regularly cleaned.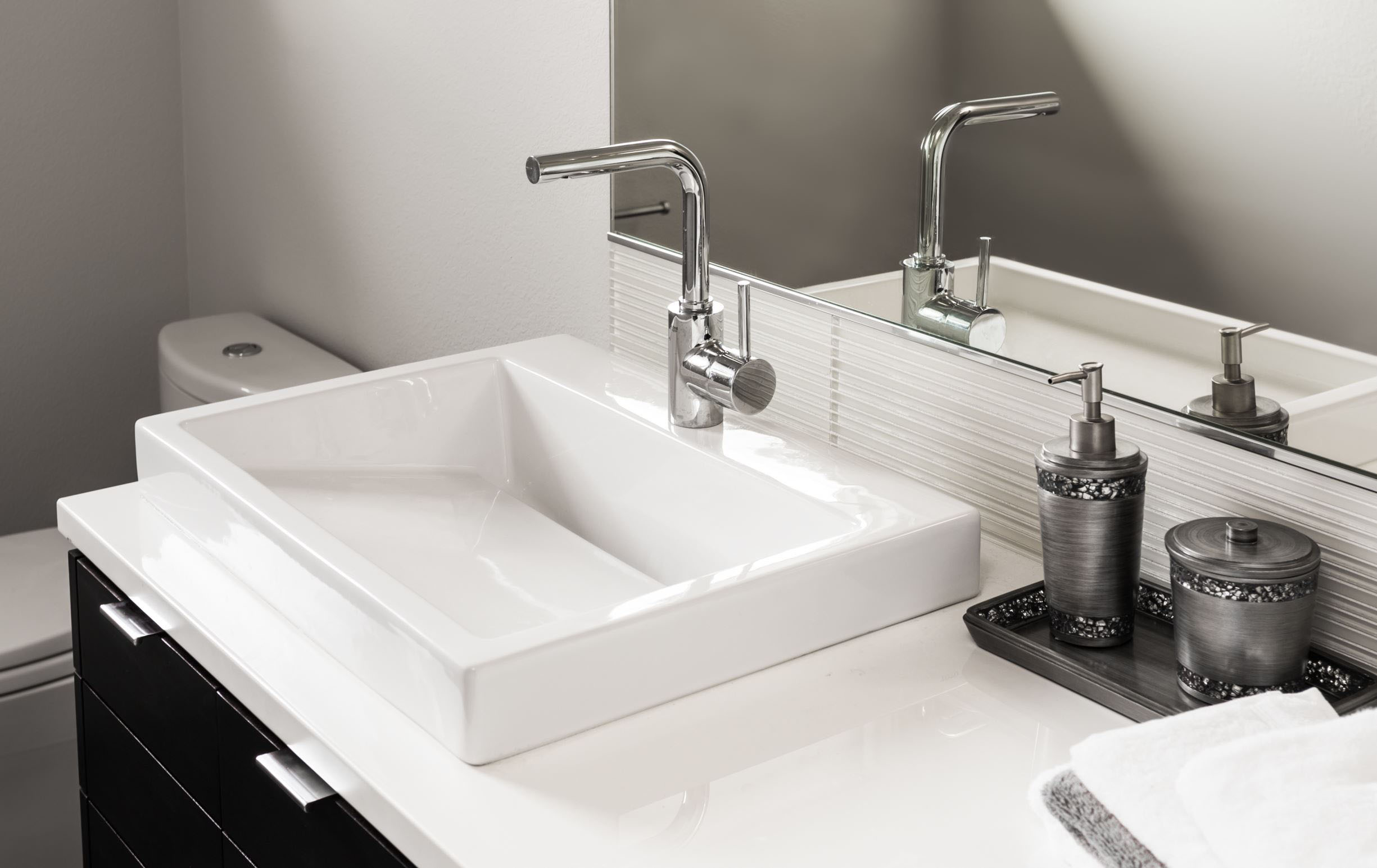 Rinsing the sink well with plain water after each and every use will help keep it cleaner for longer, but at some point, it will just not be enough. You will need to use some serious bathroom sink cleaner to get it thoroughly cleaned.
You will typically need to clean the sink with a bathroom sink cleaner at least once or twice a week, depending on the frequency of use and how many people are using it. Of course, it will also depend on your tolerance for a dirty looking sink. If you are obsessed with having a shiny white (if it is made of porcelain) sink all the time, you will need to increase the frequency. Some people even use some milder cleaners every day.
There are many cleaners available at your closest home supply store or online, and most of them work just fine. Though you need to take into consideration what material your sink is made of. If it is made of porcelain, then most cleaners will work since porcelain is chemically quite resistant.
You can disinfect the sink with half diluted solution of 3% hydrogen peroxide if you like.  However, if your sink is made of copper, you will either need to get special cleaners meant for copper or use a mild dishwashing detergent. Using inappropriate chemicals can corrode copper easily. Though you do not need to disinfect copper, since the copper surface is quite hostile for micro-organisms. Also if your sink is made of carved stone which may be porous, then you will need to get specialised cleaners for that.
While there are many bathroom sink cleaners available in the market for domestic use, you can make some cleaning solutions at home yourself using household items. One of the best item for use in cleaning is baking soda.
It is alkaline, and thus can remove a lot of dirt and soap or toothpaste residue. Also, it has abrasive properties which help in cleaning and removing stains. A simple way to use it is to simply dust it over the sink and scrub it using a cleaning cloth or kitchen sponge, followed by a thorough rinsing.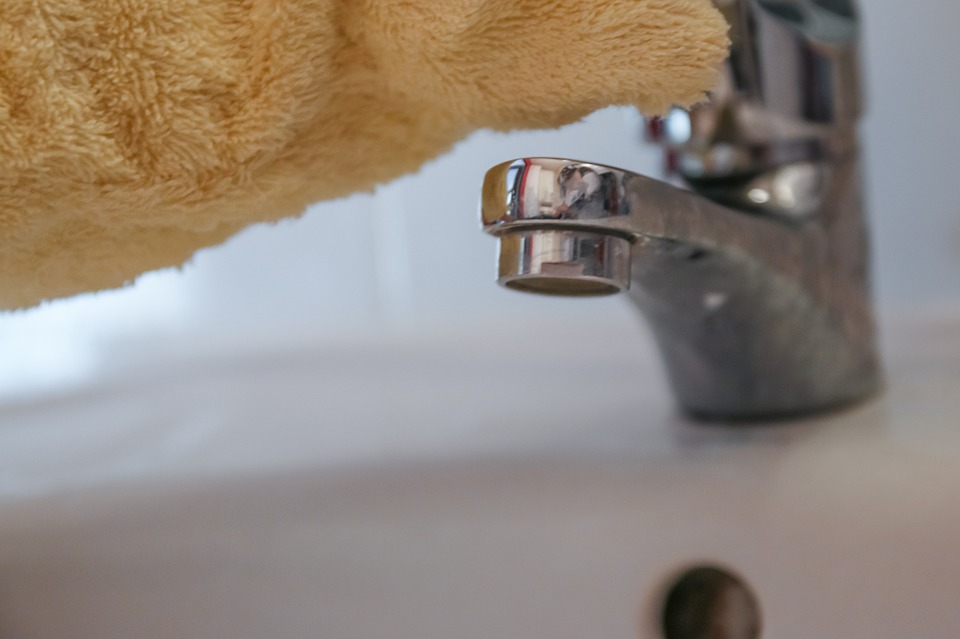 It can also be used to free up clogged drains. For removing clogs, remove the drain cover and put about ½ – 1 cups of baking soda into the drain. Then add about the same amount of vinegar and let it bubble. Leave it for 2-5 minutes, then pour in hot water to wash it away.
This is a simple solution to clogged drains. Another useful item for cleaning is lime juice. It can be added to the previous remedy in order to get rid of any foul smell. It is also useful for removing stains. For stain removal, cover the surface of your sink with paper towels. Then pour lime juice over it and soak all the towels. Leave it for 5 minutes and then remove the paper and discard it. Now rinse the sink with water. A maid service in Dallas can probably do it for you.