Your couch sees a lot of traffic over the course of a single day. The gritty feeling of crumbs gets stuck under your fingers when you reach between the cushions, and you hesitate to sit on the muddy paw prints left over from last week's rainstorm. If you want a clean couch, most people think they need professional services to get the job done right.
While an expert hand may be able to help with a deep clean, you can definitely take a few preventative steps to help keep your couch looking new for years to come. Follow these top five tips to help make your cleaning a breeze.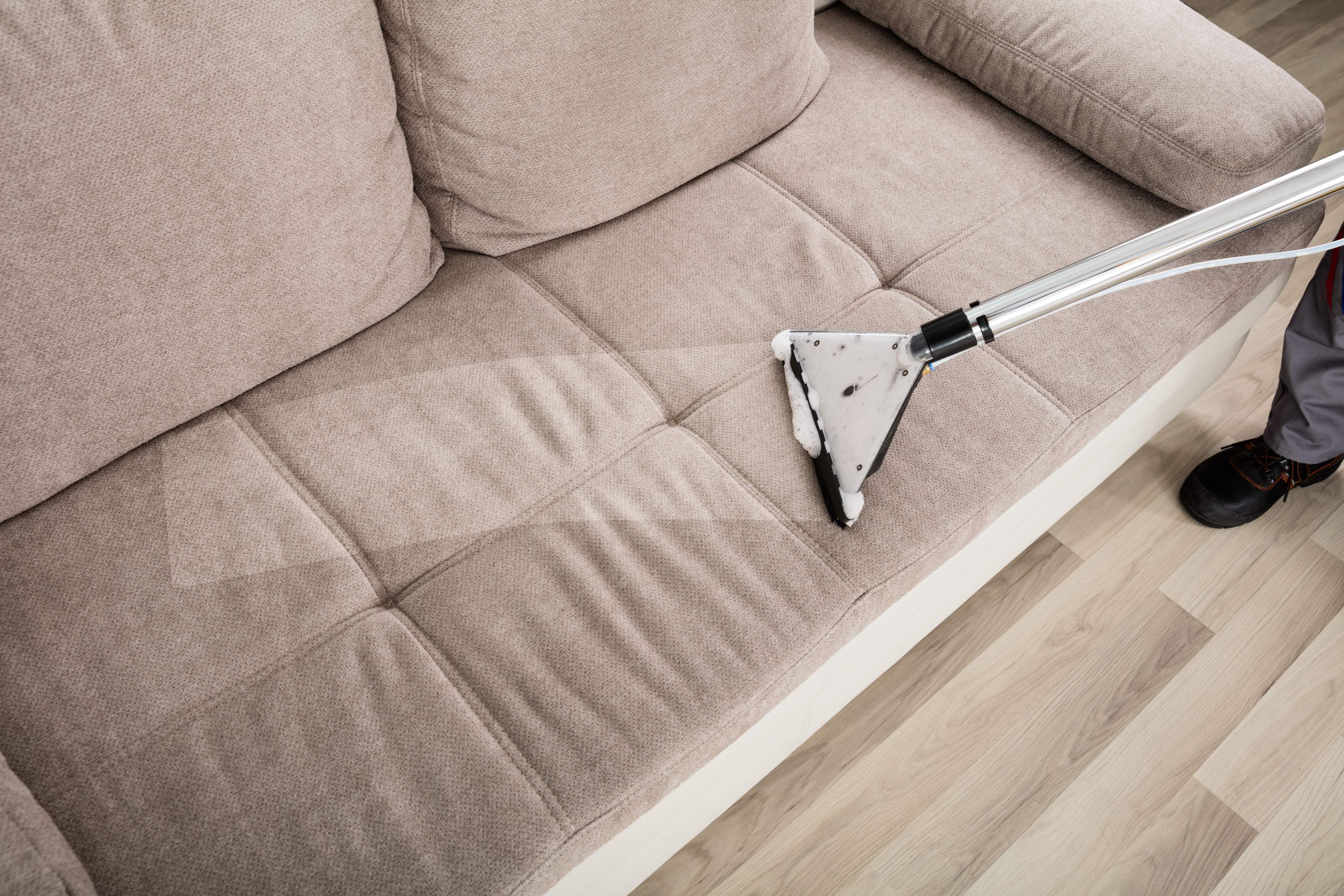 Vacuum the crumbs
Everyone's couch has a thin coating of crumbs, even if you don't have small children around. The easiest way to get these up before they damage your couch's appearance is to vacuum. Using an upholstery attachment, be sure to vacuum the tops of the cushions and underneath of them to clean the couch's frame.
Lint roll away pet hair
A vacuum isn't likely to pick up pet hair that's become embedded in the weave of the fabric. A lint roller is an ideal tool to get rid of these loose strands and help eliminate some of the pet odor they can cause. One useful tip given by the experts at HGTV is to use packing tape in a pinch where you don't have access to a lint roller.
Know what the manufacturer recommends
Not all fabrics can be tossed in the washing machine with standard detergent. Some can't even handle being exposed to water. You should know what kind of material your couch is made of and how the manufacturer recommends you take care of it. Look for the tag on your couch that tells you whether it is dry clean only, water only, water-soluble cleaner only, or vacuum only. This tells you what else you can and cannot do to maintain the couch.
Use baking soda to eliminate odors
Does your couch smell a little odd compared to what it used to smell like? You can work to eliminate odors using a common household ingredient – baking soda. First, you will need to vacuum or lint roll the couch to make it as clean as possible. Then, you simply sprinkle it on the couch cushions and let it sit for a full half-hour. When time is up, vacuum it away for a fresher sofa.
Steam clean it
Not every sofa can stand up to the water and steam that this produces, but you should definitely check to see if your sofa can handle it. Steam cleaning is a great way to pull dirt and buildup from the fabric of the sofa cushions quickly. Be sure to vacuum the couch before you start and after the sofa is dry.  
Taking care of your couch can be a tricky undertaking if you don't know where to start. Maid Complete can help you with your house cleaning in Denver and surrounding areas so that your home and sofa can sparkle.