Known as the Art Deco Playground, Miami boasts one of the most impressive displays of Art Deco architecture anywhere, featuring over 900 historic buildings.  But, there is so much more to this district than colorful buildings, let us guide you through what to see and where to go on a tour of the Art Deco district.
A great way to tour the area and take in all the architecture is with a walking tour.  There are many companies to choose from, but the official tour is offered by the Miami Design Preservation League.  This is a great place to stop in and gather information about many of the buildings that can be seen on any walking tour.  An alternative to an official tour is to visit freetoursbyfoot.com and make your own walking tour with the website as your guide.
The Art Deco district was born out of the rise of Miami Beach as a popular tourist destination in the early 1900's when visitors sought to escape their cold and snowy cities for somewhere warmer and sunnier.  Using Art Deco designs saved money while still providing an attractive destination for the "snowbirds." As you tour this district, you will see many aspects of Miami's history on display through the designs and architecture.  It usually takes about two hours to complete a walking tour of the district.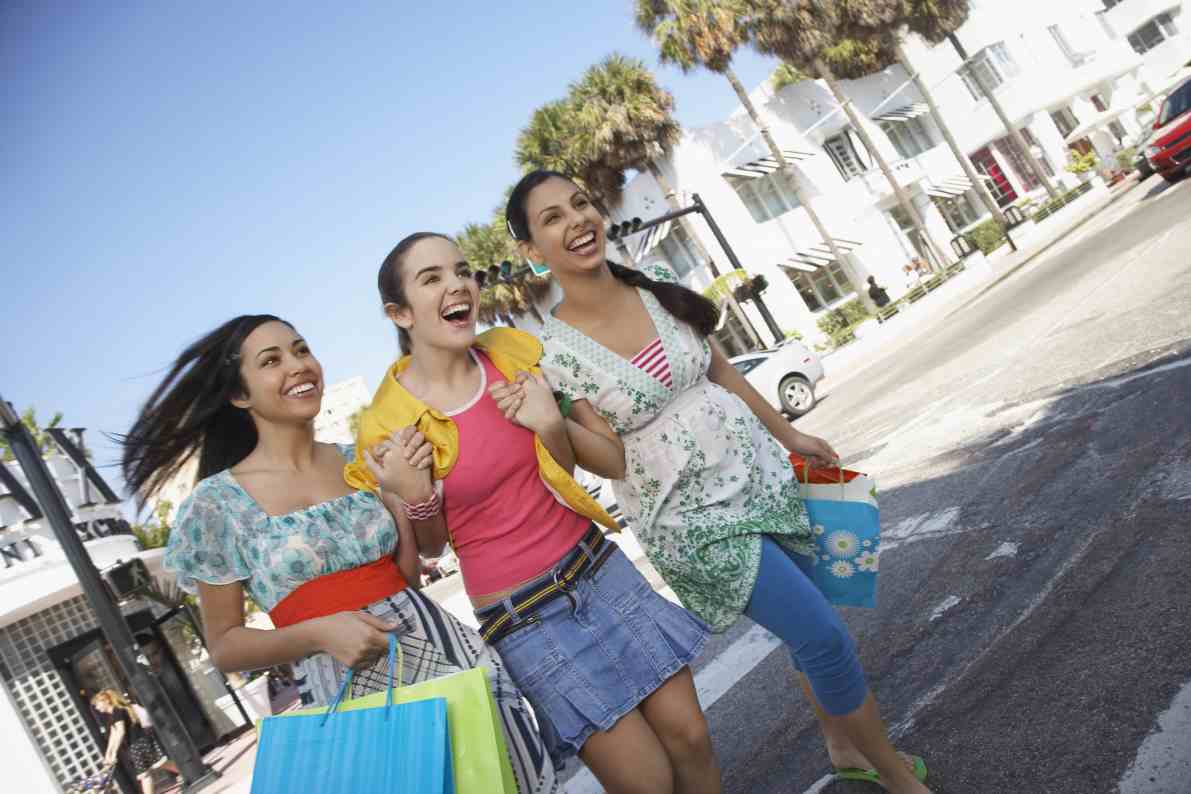 Many walking tours take you through the streets of South Beach but don't overlook Lummus Park.  It runs alongside Ocean Drive from 5th to 15th Street.  You can stroll under the shade of palm trees while enjoying the view of countless Art Deco buildings and the South Beach skyline.  If you can't make a full two-hour tour, there are a few properties not too far from each other worth a visit. One is the St. Moritz restored and connected to the Loews Hotel.  The St. Moritz from 1939 is one of the best examples of Art Deco architecture. Follow this up with a drink at the National Hotel. This hotel opened in the 40's and was recently restored to its full glory.  Even furnishings from the original hotel are on display. For a different twist on design, check out the Sagamore right next door – opened in 1948 this hotel looks different with more straight lines and the characteristic awnings of the Art Deco period, it also includes an art gallery inside.
Stop for a snack or lunch at Señor Frogs located at the site of the former Hoffman's Cafeteria, 1450 Collins Ave.  Designed by one of the most popular architects of the time, Henry Hohauser, this beautiful location stands out from the pack and makes a nice change from the many hotels on the tour.  Definitely worth a stop for a quick bite to eat or a coffee as you carry on with the tour. Another great stop for lunch, cocktails or shopping is Lincoln Road. Lincoln Road is like walking a lush, sprawling Spanish esplanade full of shops, restaurants and bars. It also happens to be one of the best people watching spots in Miami Beach.
Spice up your night with the infamous nightlife of Miami's Art Deco district with dinner, dancing, Latin music and nightclubs.  A fun option that combines entertainment and the Art Deco scene is the Colony Theater. Opened in 1935 and sporting Deco design, it also still hosts a variety of programs today.
So much to do, so little time!  Free up some time right now and get out there and enjoy more of what Miami has to offer.  Our top tip for making the most of Miami is to hire a weekly house cleaner to take the chores off your hand so you can start enjoying the fun and excitement that the Miami Art Deco district has to offer.  What are you waiting for? Find a maid service in Miami right now.